NAGAI-CITY
●

Nagai City, a town of water, lushly green and flowers

The place names in Nagai come from the place where water gathers. Being embraced by the rich mountain ranges of Asahi and Iide, the clear streams of Mogamigawa River, OkitamaShirakawa River and OkitamaNogawa River flow through the town while providing beautiful scattered villages. During the Edo Period, the place prospered as a merchant town with transportation on the Mogamigawa River and the cultural exchange with Kyoto and vicinity contributed to the atmosphere that loves art and culture. And flowers that show pretty expressions different in each season. The 1200-year-old "Kubo Cherry Tree of Isazawa" and "Daimyojin Cherry Tree of Kusaoka" are seen in spring, the pure "white azalea" blooms in early summer, and 1 million "Iris" of 500 kinds tell the beginning of summer.

The start of making woodworks at Yamagata Koubou was when the founder Yosaburo Suzuki, who had been in charge of managing mountains for many years, was fascinated by the beauty of locally produced wood, and thought to utilize abundant water and timber resources to start a business contributing his hometown. We thereafter have been doing the business to this day with being supported by the culture and the climate unique to Nagai City, Yamagata Prefecture.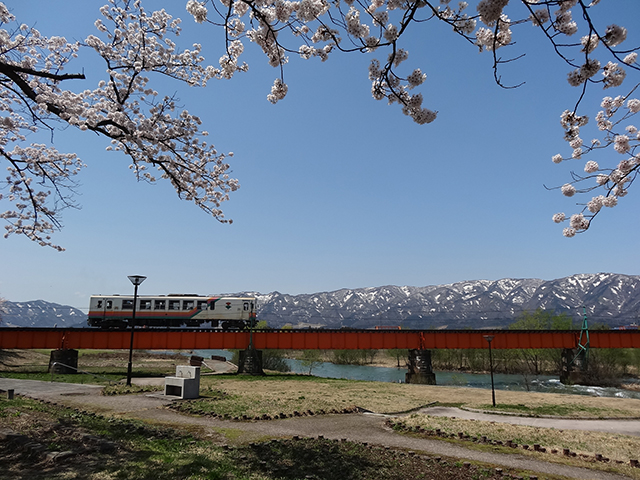 ●

The native Kendama culture in Nagai City

In Nagai City, we have been kept a culture for many years in which children and adults work on Kendama through elementary school classes and Kendama private schools in the town. In addition, the Kendama Painting Contest and the Kendama Competition are held every year, fostering the Kendama culture of long-standing years. Recently, starting with the launch of the "Nagai Kendama Furusato Project" in 2014, the town has been revitalized by Kendama. Here we introduce our activities in Nagai City related to Kendama.
Activities
Nijinomori Kendama School
The school is held in May - November every year by Nishine Community Center.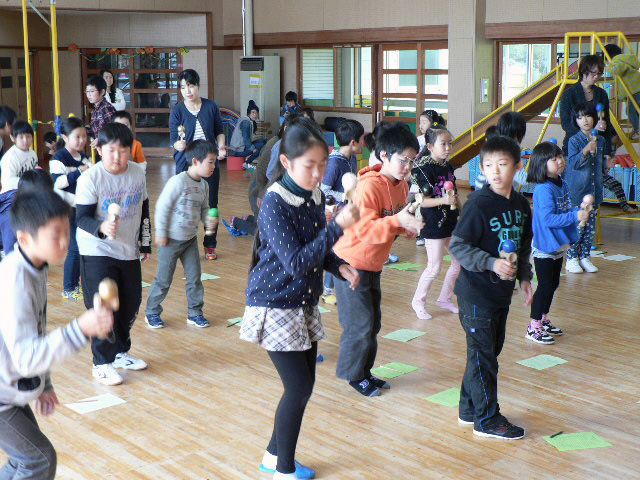 Nijinomori Kendama Competition
The competition is held in the Nishine culture festival in November. Players are separated in children and adults and compete over their skills.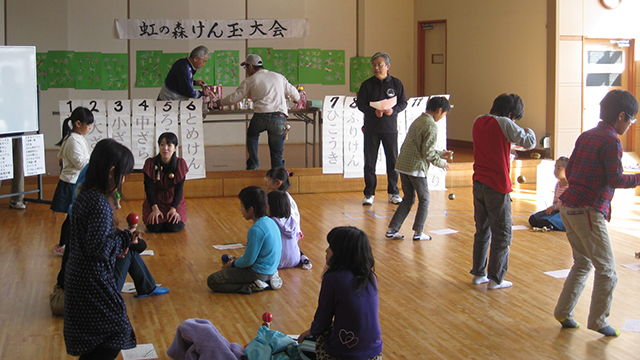 Nagai Kendama Painting Contest
The contest of original painting to the difficult shape of Kendama. It is held in the Japan Kendama Association Nagai Branch for over 10 years. Currently, there is even a travel plan including the Kendama painting experience so that you can bring your only one wonderful Kendama back home.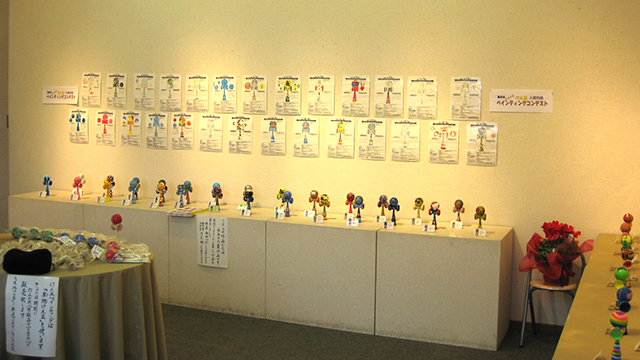 Kendama Community Space "SPIKE"
"SPIKE" is a community space for Kendama located a 2-minute walk from Nagai Station, where anyone can enjoy Kendama.
Kendama players from Nagai City with a Dan license are stationed to teach Kendama and certify "Kyu" and "Dan" licenses.
It is one of the major Kendama spots in Nagai City where documents about Kendama are also preserved.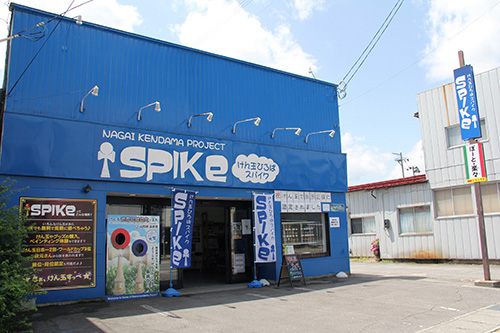 Benibana Legends
The "Benibana" National Sports Festival of Japan was held in 1992 in Yamagata Prefecture. Nagai City was selected as the venue of table tennis tournament and elementary school students at that time presented Kendama performance to the participants at the venue. It was a big event in the city that caused many skillful players acquiring "Dan" licenses and those who presented great performances became the legends of the Kendama culture in Nagai.
There is a group of "Benibana generation" people who worked hard on Kendama at that time, to teach children the enjoyable Kendama and connect people in the town with Kendama. Activities including Kendama coaching at elementary schools and other educational institutions, workshops at regional events, challenges to Guinness World Records are constantly carried out to activate the entire region with Kendama.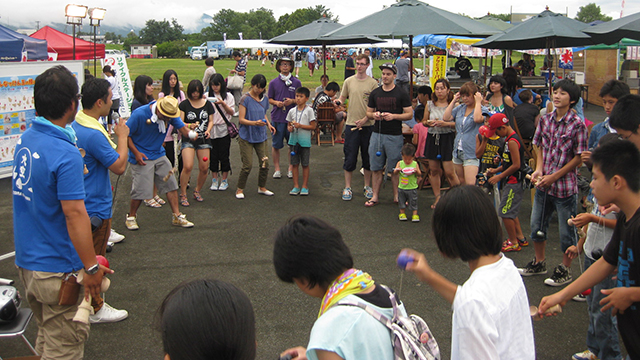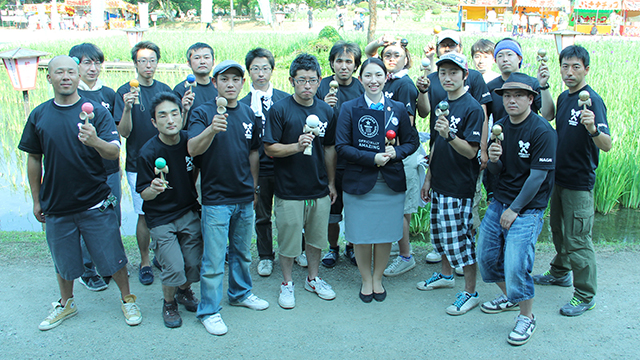 Nagai City has certified as a world record!
A world record was born in Nagai city on February 14, 2016. The event was the "Longest line of people catching a kendama ball consecutively". This challenge is called "Nagai Great Plate Domino" that was also performed 24 years ago by the "Benibana Legends" at the venue of National Sports Festival of Japan. Nagai City will distribute the enjoyable Kendama culture as a city with Kendama World Record Certification, and as the No.1 city in Japan for manufacture of official Kendamas.